A native of Rocky Mount, N.C. David has lived his entire life in Nash and Edgecombe Counties. He was raised in a small Baptist church in rural Nash county and joined the United Methodist Church while in college. David graduated from Southern Nash Senior High School in Bailey, N.C. and then went onto complete degrees at Davidson CCC, N.C. State, UNC-CH, and most recently at Duke University. In addition, he interned at Duke University Hospital in Durham, earning a unit of Clinical Pastoral Education. He is currently working on his Doctorate of Ministry at Duke University. David is a Duke Endowment "Thriving Rural Fellow."
Assistant Pastor of Family and Emerging Ministries
Stephanie is a travel, movie, and music lover who was born and raised here in Rocky Mount. Upon graduating from Northern Nash High School, she made Asheville her home while attending Mars Hill College as a Youth Ministry major. After spending ten years working in higher education, Stephanie followed God's call to help build Family Ministry here at FUMC-Rocky Mount. When she's not working with our families here and in our community, she can be found on an adventure with her husband, Will, and their two children, Katherine, and Sam.
Assistant Pastor of Youth and Community Engagement
Daniel Mullens was born in Durham, North Carolina. He was ordained to gospel ministry in June of 2014. Daniel currently serves as the Youth Pastor of First United Methodist Church where he began in August 2019. Prior to coming to FUMC, Daniel served two other churches in various capacities and spent time as an urban missionary in East St. Louis, Illinois. Daniel received a B.S in Religious Studies and Sport Education from Chowan University and a Master of Divinity degree from Campbell University. Daniel is married to Abbi, who is an associate pastor of The Memorial Baptist Church in Greenville, North Carolina, and the father of a baby boy, Graham Michael. Daniel enjoys reading, playing and watching baseball, walking on the beach, playing with his two dogs, and being a husband and dad.
Assistant Pastor of Music and Communications
TJ Shirley was born in Plant City, Florida, the Winter Strawberry Capital of the World, and lived in Atlanta for 12 years before moving to Rocky Mount. He holds a Bachelor of Arts in Music from Southeastern University and earned both a Master of Divinity and a Master of Theology from Columbia Theological Seminary. TJ is currently working on a Graduate Certificate in Church Music at Shenandoah Conservatory of Music. He is classically trained in voice and trumpet and also plays guitar, bass, drums, and piano. TJ has served four other churches in various capacities before coming to FUMC-Rocky Mount. He is married to Maggie, whom he met in middle school band. Maggie teaches orchestra and chorus in the Nash-Rocky Mount School System. They have two lovely daughters, Brooke and Allison. While music is TJ's profession, it is also his favorite hobby. TJ also enjoys watching football and movies, reading, and listening to comedy podcasts.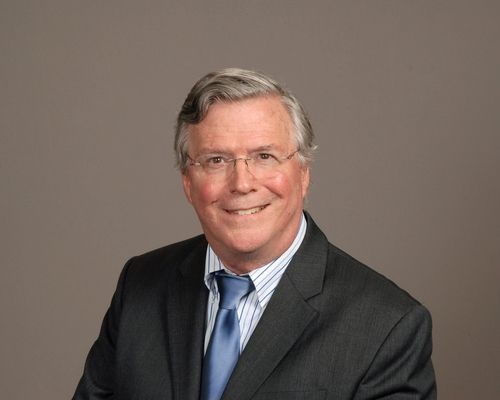 Llewellyn Edmondson was born in Rocky Mount, NC, and has lived here most of her life. She moved to Greenville, NC, in 1974, following her marriage to Henry Cooper Edmondson, to complete her senior year of college. She has a Bachelor of Science in Business Education from East Carolina University. Llewellyn taught for 27 years in the Career and Technical Education program, mainly the middle grades Career Exploration classes in Greenville City Schools, Nash County Schools and the Nash-Rocky Mount Public School System. Additionally, she worked for the Nash-Rocky Mount School System as the CTE Academy Program administrative assistant for five years. Following her retirement from education, she was hired as the part-time administrative assistant at First United Methodist Church in June 2011 and currently holds that position. Llewellyn has two daughters, Kelley Edmondson Tyndall (Chris) and Ashley Edmondson Van Liere (Daniel); and four grandchildren, Darcy Anne Tyndall, Ayden Lane Tyndall, Stella Reagan Van Liere and Henry Thatcher Van Liere. She is a member of Englewood United Methodist Church. Llewellyn enjoys traveling to the beach, outings with family and friends, and reading.
Cheryl Stanton was born and raised in Nash County. She grew up in Nashville, North Carolina and currently resides there with her husband. She went to Campbell University and has a Bachelors degree in elementary education and special education. She also has her National Certification in Special Education. She retired after 30 years of teaching, but continued to work part time with Nash-Rocky Mount Schools until taking the position as FUMC Preschool Director. She is married to Joe, Assistant Director of N.C. Emergency Management. They have two children, Laura and Allen, and three granddaughters.